Handling Anxiety in this Pandemic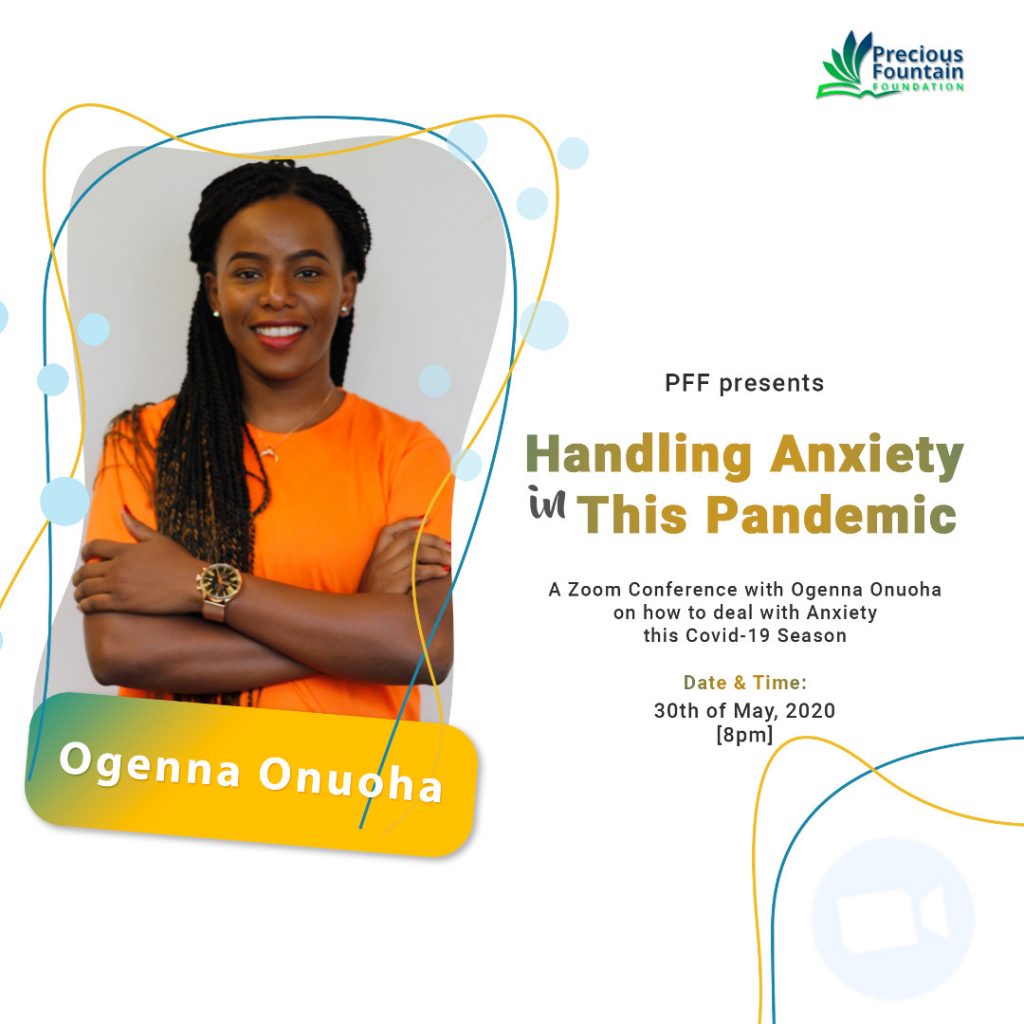 *Steps to take to be part of the Zoom conference*
1. Click on the link shared on the group page. Hurry it's just 50 slots available.
2. Fill the necessary information on the form
3. Only those with correct email addresses imputed would have the details of the event sent to them.
4. On the day of the event, make sure you turn off your microphone until the speaker tells you otherwise.
Thank you